1.What is container forming?
In our company the PO means container, and payment implies to a payment of PO.
The calculation of prices for confirmed items, confirmation of pre-shipment term, payment methods, requirements to the order, stickers, shipping marks, sending PO - this process is called container forming.
2.How to make the container?
Step 1: Enter create PI page.

Step 2:Import needed items to the container; quick search can be done by production area, price or item number. You can import several items at the same time.
Please note!
1)Different types of containers have different volume size.
2)Items quantity can't be less than MOQ. Also if there are MOQ for delivery, quantity can't be less than it, otherwise it's not possible to place the order.

Step 3: Confirm the order conditions, such as pricing methods, pre-shipment day.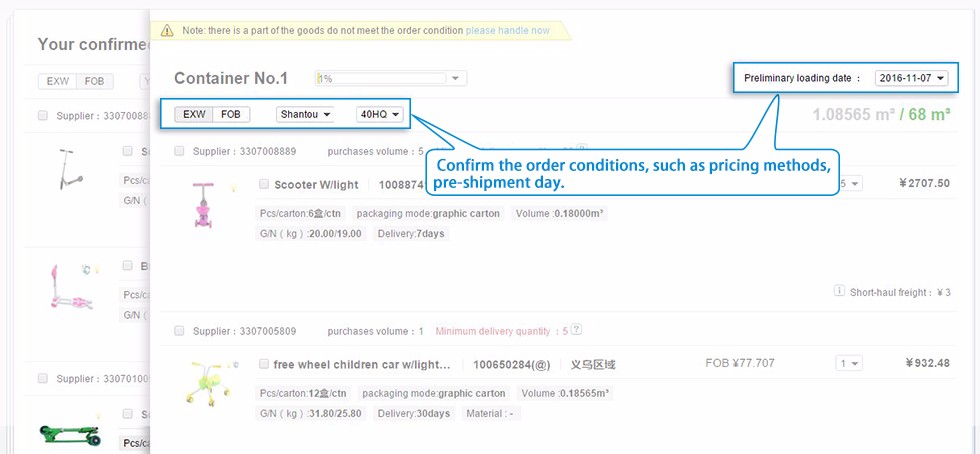 3.How to set up information about shipping marks and stickers?
You can do this on our platform in accordance with the following steps:
Step 1:By pressing green "+", choose all the needed stickers and marks for your PO.



Note: If you need new marks and stickers, please contact your personal assistant and provide all the necessary information. After new stickers and marks are finished, personal assistant will inform you.
Step 2:Fill in the information. Stickers/marks with empty content can't be produced. For your convenience the system automatically adjusts the information if you have previously bought this product.
You have 2 choices:
1)Click on the cell. For identical information, use the function "copy" to copy, press "Ctrl+V" .("Ctrl+C" combination does not work.)


2)Download the table by logging into the website, go to "Set up stickers and marks", select the cell, press"Ctrl+V" to insert the content into the table. (Clicking on only one cell, you can insert content only there.)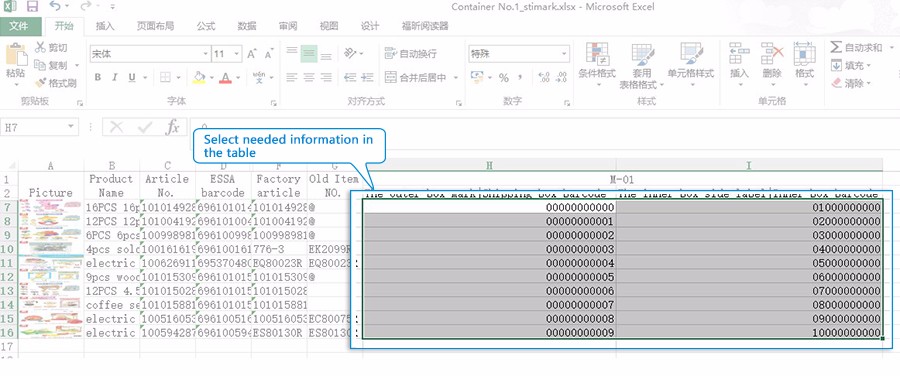 Note: the sign "-" means that the article does not need marks and stickers.
4.How to submit PO?
Step 1: Enter order confirmation page.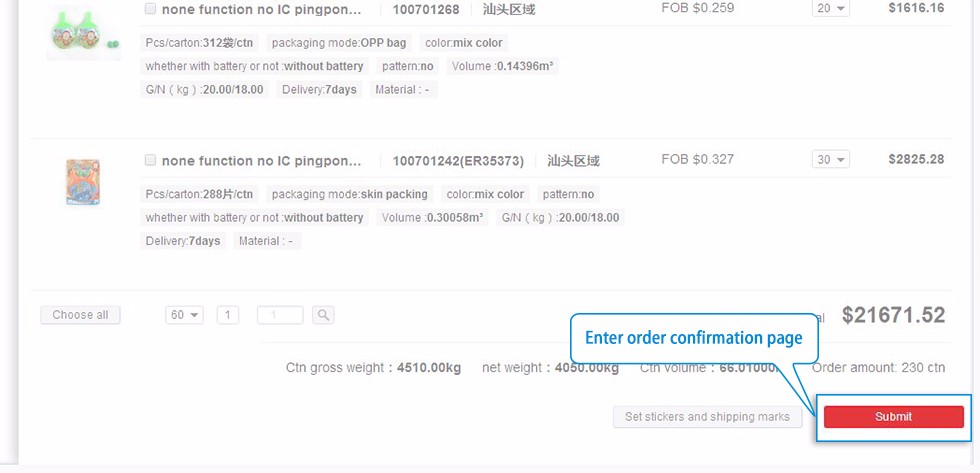 Step 2: Confirm all needed information such as production special requirements, pricing methods and others.

You can also put production special requirements.

Step 3: Before submitting PO please check all the information. After submitting please as soon as possible make the deposit payment so we can start the production.


Usually PO has to be one container quantity, after that you can submit it.